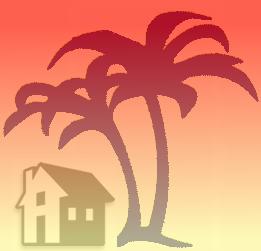 Sao Vicente
São Vicente is Cape Verde's second most important island and home to its liveliest city, Mindelo. Certainly the bars and nightclubs are more numerous and the restaurants a cut above those in Praia.
An interesting island with a distinctly European flavour which has attracted the attention of musicians intellectuals and artists that mingle with the tourists. There are some good beaches particularly attractive to windsurfs, San Pedro reckoned to be one of the worlds finest for speed windsurfing. Mindelo the main town is relatively lively it has a distinguished air of the Portuguese and Brazilian provinces, yet it was for a long time occupied by the British.
Things To Do:
Baia das Gatas has the safest beach of Sao Vicente. A lagoon separated naturally from the ocean by volcanic formation to form a swimming pool.

Hikers and non-hikers alike must experience the imposing, mountainous landscape of the island of Santo Antao. Take advantage of the daily ferry from the port of Mindelo.

Many visit Sao Vicente for the music. Try to include a visit to the island during the time of the carnivals in February or August, the time of Cape Verde's two most liveliest annual festivals. The carnival in Mindelo ( held around Ash Wednesday) is Cape Verde's liveliest, with the influences of the Brazilians carnival addition, the traditional festival of Baia das Gatas held for three days and three nights (usually during August) has become a reputable, international music event.