CAPE VERDE ISLANDS Rental
THE EXCITING NEW HOLIDAY HOTSPOT
Modern 2 bedroom apartment to let in luxurious new development at Djadsal Moradias Complex, Santa Maria, on the island of SAL. Sleeps 5 –6.
Situated on the ground floor for easy access, the living room opens onto a patio-garden overlooking landscaped grounds and swimming pool. Fully fitted kitchen, spacious lounge with TV and sofa bed, bathroom with shower and all mod cons.
500 metres from the beach and a 5 minute stroll from town centre.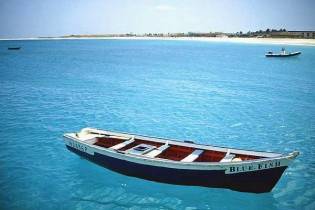 Prices from just £295 per week or £500 per fortnight
£43 per extra night
*Xmas/Easter £395/£700
We may be able to accept 10 day and midweek bookings
Available from August 06
Please note, we do NOT inflate our prices for summer holidays!


Please quote www.capeverdehoilday.com in all correspondences.
enquiries to Debbie 01822 617223
or slopwallop-travel@yahoo.co.uk
GET THERE BEFORE THE MACDONALDS!!!!!