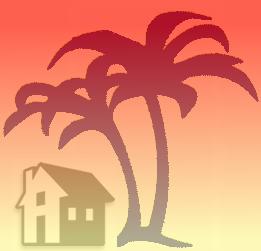 Santiago
This is the largest island and includes the capital republic, Praia, which is a distinctly African town, a characteristic which stands out especially during traditional festivals and music. Its vibrant and pulsating and also boasts a thriving market. Like Sal it has an international airport and a few hotels.
A stay on Santiago offers more variety than some of the other islands and most people will enjoy the excursions around the island and into the mountains and agricultural hinterland. The coast is rugged with a few sandy coves and a visit to the northern fishing village of Tarrafel is also popular for its beaches.
Variety can be found through beautiful landscapes, rural villages, botanical gardens, colourful markets, palm fringed beaches and the lively nightlife in the capital city of Praia.
Things To Do:
Cidade Velha was the home of the port where many slaves were traded along with other goods years ago. With its cobbled, narrow walkways and stone family cottages The area is overshadowed by the remains of the old fortress which was built at the end of the 15th century, from here there are exceptional views over Cidade Velha and the coast.
The museum of marine archaeology located in Praia displays treasures retrieved from the various shipwrecks around the archipelago of the Cape Verde Islands.

No visit to Santiago should be without a trip across the extensive mountain ranges to the small town of Vila do Tarrafal. On route its worth visiting the small market town of Assomada. The brightly coloured market has a traditional African atmosphere.